Careers
Job Openings with Childress Agency
Looking for a career opportunity in Digital Marketing or Website Design & Development? The Childress Agency is always looking to new talent to join our growing team of specialists. Look below for any current open tins and contact us to apply.
About Us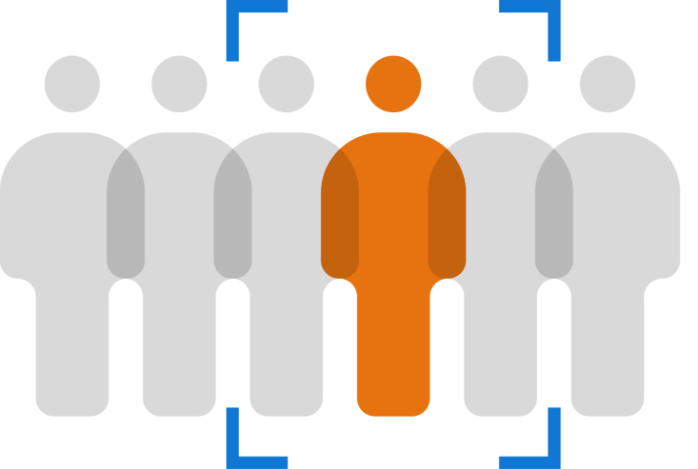 Available Openings
The Childress Agency, Inc. is seeking a full-time and experienced SEO Specialist to join our growing digital marketing team. The SEO Specialist will be responsible for amplifying our clients' SEO initiatives, including on-page and technical SEO. The SEO Specialist will work with our clients and internal teams to build and execute effective strategies. We're not looking for generic out-of-the-box SEO support. We want someone who understands the critical importance of SEO to a big-picture content strategy customized to our clients' needs.
This individual will be the main point of contact for SEO clients, and work alongside of our Digital Marketing Coordinator and Vice President. The SEO Specialist will assist the Vice President in incorporating SEO strategy into a broader digital marketing strategy. Ideal candidates will have a background in SEO, communications, digital marketing, and/or website development.
This role will be primarily remote, but the candidate may be required to attend occasional client meetings at our headquarters or satellite locations in Fredericksburg VA, Richmond VA, and Northern Virginia. Candidates outside of the Eastern Time Zone will not be considered for this position.
Responsibilities:
Conduct SEO audits, keyword research, competitive analysis and build SEO roadmaps for clients
Understand and implement technical SEO and on-site SEO by collaborating with our web development team
Execute on-page and technical SEO tasks
Determine a content strategy and generate SEO content for Childress Agency and its clients
Devise and execute methods to track, report, analyze and improve SEO performance
Collaborate with developers to implement highly technical changes
Present and communicate SEO strategies and projects to clients and/or internal stakeholders
Serve as the SEO expert/advocate
Keep up to date with latest SEO trends, strategies and algorithm changes
Write about SEO trends, strategies and algorithm changes on Childress Agency's website
Requirements:
2+ years of client-facing experience doing onsite, technical and other SEO at an agency or within an organization
Experience working with B2B organizations
Experience supporting others on SEO tactics
Passion for SEO and digital marketing
Good understanding of SEO best practices
Ability to create, justify, communicate and implement SEO strategies as part of a broader content strategy for clients
Strong knowledge of Google Analytics, Google Search Console, Google Tag Manager, and tracking implementation requirements
Proficiency in SEO tools like SEMrush and others
Passionate about working as an extension of our clients' teams
Salary Range: $40,000 to $60,000
More positions will be posted throughout the year! Please follow our LinkedIn page for additional opportunities.
The Childress Agency Inc. is proud to be an Equal Opportunity Employer.
Do NOT contact us with unsolicited services or offers.
Why take just another job when you can find real meaning by working with a high-performance team? The ideal candidate will build relationships while helping businesses achieve their annual goals. They will ensure that sales & fulfillment run smoothly, and that target goals are met
We invest a tremendous amount of time in our team members and require a person who is willing to expand their knowledge, demonstrated the willingness to learn new information, and follow designated methodologies.
Since our founding, The Childress Agency has provided over 800 customers with website design and digital marketing solutions all around the country. Our team combines the most effective marketing strategies with best-in-class technology to achieve high ROI results. We put expertise, cutting-edge creativity, and our data-driven approach into play to help our clients grow. This is not a remote position; selected candidate will work out of our Fredericksburg VA office.
Responsibilities:
Identify and pursue new customer acquisition.
Continuously build and maintain a sales pipeline – lead generation (including cold calling) required while also pursuing and managing leads provided by the inside sales lead team.
Maintain CRM hygiene throughout the entire sales cycle, Intelligence gathering is important so we can support the fulfillment team's efforts.
Communicate effectively with C-level prospects and clients.
Collaboratively work with an agile team.
Professionally handle customer concerns and challenges.
Be willing to engage and learn the latest digital marketing trends and technologies.
Qualifications:
Prefer at least 1 year of experience in digital media sales role.
Face to face and online communication skills a must
Strong understanding of all digital marketing topics (Social Media, SEO, PPC, Website Design, Display and Video Advertising, retargeting.)
Strong computer skills including Microsoft, IOS & Excel.
High level of comfort with general marketing topics (position, effective commercial messages, consumer behavior, and online customer journey)
Strong organizational and time management skills.
Exceed clients' expectations by maintaining excellent communications.
Reliable transportation and possesses a valid driver's license with a clean driving record.
Salary:
Total Compensation Base + Commission $92,000+
Competitive Benefits Package
Paid Vacation
Paid Holidays
Health Insurance
Dental Insurance
Vision Care
More positions will be posted throughout the year! Please follow our LinkedIn page for additional opportunities.
The Childress Agency Inc. is proud to be an Equal Opportunity Employer.
Do NOT contact us with unsolicited services or offers.