Careers
Job Openings with Childress Agency
Looking for a career opportunity in Digital Marketing or Website Design & Development? The Childress Agency is always looking to new talent to join our growing team of specialists. Look below for any current open tins and contact us to apply.
About Us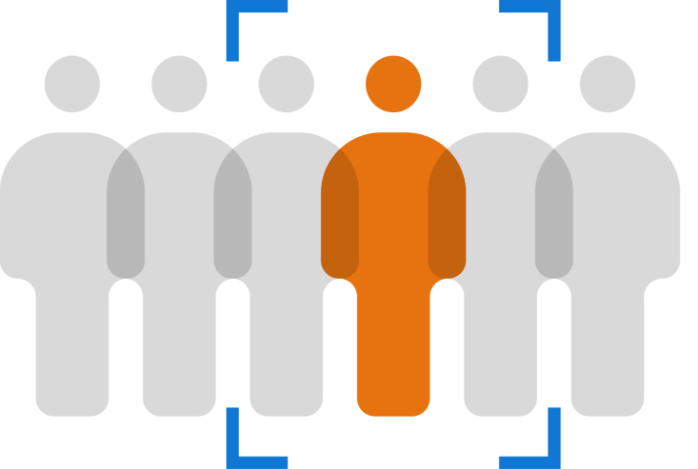 Available Openings
Level – Sr. Specialist – $40k+ base salary with generous commissions. Anticipated first-year earnings would be up to $90,000 with the realistic possibility of earning a six-figure income in future years.
Mission
Hunter & Closer – To double our revenue over three years by finding and closing large profitable contracts mostly for digital marketing services, and secondly for website design and build projects – using a consultative sales approach, delivering quality client experience, and teeing up long term client relationships.
Share your experience in selling digital marketing offers when you apply and the highest ticket price you sold.
Accountabilities
New Revenue from Outbound Sales
Sales Pitch and Strategy
Project Scope Definition
Customer Success (Transition, Onboarding)
Outcomes
Grow revenue from $1m to $2m by the end of year 3 (25% annual growth)

Increase MRR by $25k a month by end of year one.
Increase # of larger digital marketing clients at $100k+ ARR from 5 in year one to 10 in year two to 15 in year three.

Close individual quota of new revenue from outbound sales to reflect the following mix by the end of year one:

12 PPC services (range $1-3k a month)
6 social media management services ($500 a month +)
6 social media advertising services ($500 a month+)
40 website design and development projects (range $4-$8k)

Achieve 85%+ net promoter score for client satisfaction of sales and onboarding experience by the end of the first six months.
Competencies
Company Core Values

Embrace Innovation and Intellectual Curiosity
Prioritize Impact with Speed and Efficiency
Advance Teamwork through Communication and Transparency
Take Ownership and Lead with Integrity, Courage, and Empathy
Approach Challenges with Resourcefulness and Positive Attitude

Role Specific Competencies
Strong experience in outbound sales/ cold calling, appointment setting & closing deals in marketing or digital agency. (2+ years of experience).
Comfort with consultative sales. Ability to build rapport with clients and maintain trust. Technically savvy with a high hunter/ closer sensibility.
A knack for smart selling, a competitive spirit, and a passion for exceeding targets. Resilient and persistent in pursuing leads through the sales cycle.
A smart and adaptive mindset – quick to grasp industry trends, competition, and solutions, nimble at implementing sales strategies based on market dynamics and digital marketing solutions.

Knowledge

Command of digital marketing including Google Ads, LSA, social ads, SEO.
Command of website design including responsiveness, UX design.

Skills

Hunter – Skilled at generating new business leads, using various channels to gather leads and ensure a consistent high-volume flow.

Skilled at qualifying leads to prospects with interest and potential while gaining an understanding of business needs and challenges.
Comfortable calling, emailing & connecting with cold leads, effectively communicating offerings, and deploying compelling pitches to capture interest of decision makers.
Skilled at appointment setting – scheduling and coordinating appointments with qualified leads for further discussions, maintaining an organized schedule and follow-up system to ensure efficient appointment management.

Closer – Skilled at taking a lead over the line guiding the prospect through the process, addressing objections, showcasing value proposition, closing with focus and exceeding set targets.

Skilled at upselling – and down selling – managing alternative solutions and maintaining lists for future targeted engagement lists for follow up.
Able to prepare and deliver proposals and research and pitches to move the sales process forward.

Communications – Skilled at reporting to management on activities, insights, and opportunities.
Command of HubSpot Sales

Abilities

Customer experience – Able to deliver a quality customer experience through speedy follow up, preparation of proposal and closing.
Organization – Able to maintain organized records and notes of all contact information via our CRM software HubSpot.
Process Improvement – Able to work with the team to follow, define, develop, and improve steps in our sales process.
Note:
There is opportunity for growth as an individual contributor. Alternately, there is also opportunity to grow into a director of the outside sales department and set up a hunting team and influence the process of transitions to operations.
This isn't the place for everyone. You'll have a lot of autonomy, but expectations are high. We invest quite a bit in our people. We look for people with grit who take ownership, see the big picture, and are always thinking about how we can do even better the next time.
The interview process:
You'll do 3-4 interviews with various members of our team, starting with a short culture interview, and then onto specialized conversations.