We Have a New Vice President!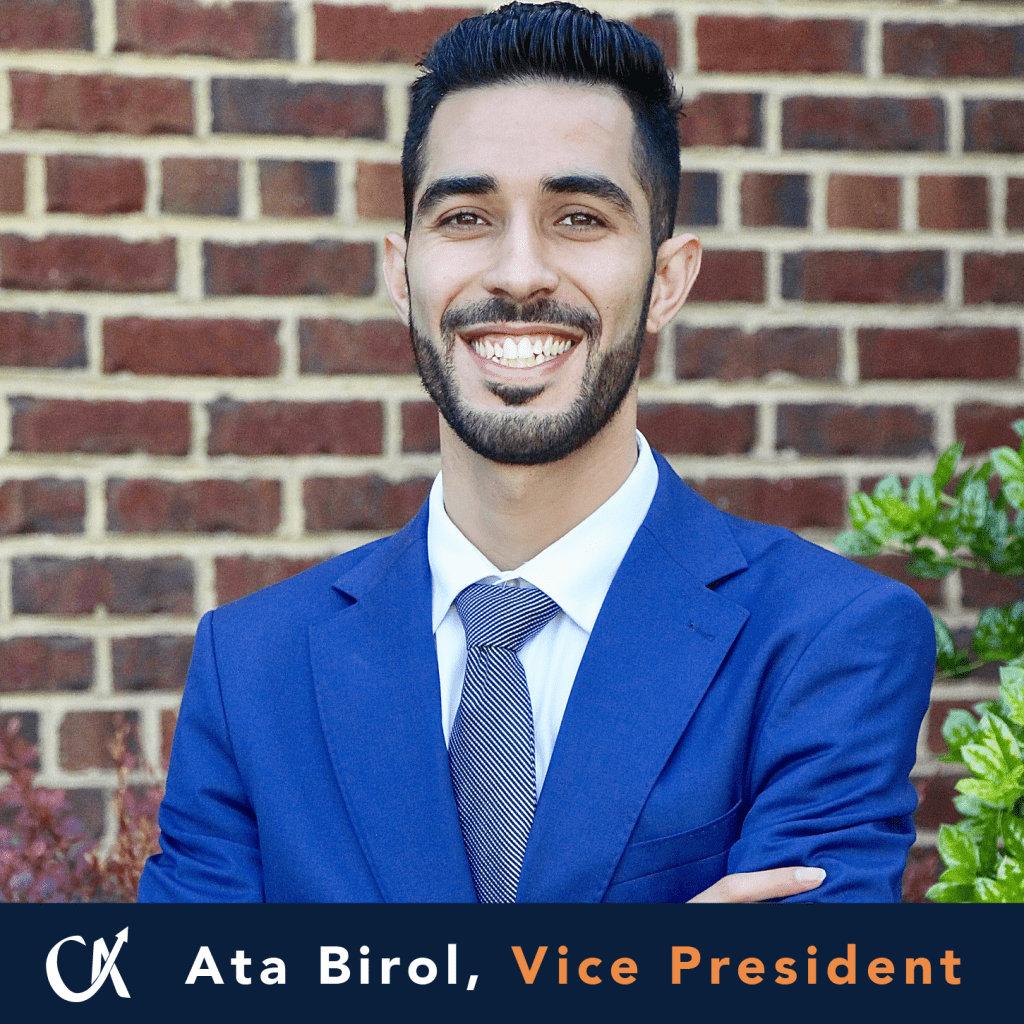 If getting married and moving to a new house last year weren't milestones enough, our Director of Business Operations, Ata Birol, is now the Vice President of the Childress Agency!
Ata first joined the team of Cyberbility in 2017 as their Digital Marketing Manager and was then brought on to the Childress Agency staff when we acquired that company in 2018.
Since then, Ata has been our Director of Business of Operations, overseeing projects, leading sales and marketing efforts, and being the account manager for most of our clients. test
Educational Background
He earned his BS in Information Systems and Operations Management from George Mason School of Business and had previously earned an Associates degree in Business Management.
His other professional qualifications include Google's certifications in Digital Analytics & Fundamentals, Digital Sales, Ad Words Search, as well as a CIW Site Development Internet Web Professional certification and Sharp Spring Marketing Automation certification.
Resident Digital Marketing Expert
Even more than this, Ata has been the driving force behind building up our expert digital marketing and SEO services that provide our clients with cutting edge marketing tools and online strategies. Ata is always discovering new ways to benefit our clients and continuing to improve our digital marketing and web design services to maximize their effectiveness and help businesses excel online.
Our entire staff can attest to Ata's dedication, intelligence, and effective leadership skills in running the operations of the Childress Agency and in working to support not only our clients but our staff and internal operations as well.
We are so thrilled to have him as the new Vice President of Childress Agency, a well-deserved promotion and exciting direction for our company. Congratulations Ata!